Enjoy a cooling swim, exhilarating water games, or sunbathe poolside at our resort pools. Situated throughout the tropical grounds, each offers complimentary cabanas—available on a first-come, first-served basis—furnished with a table, four chairs, and a ceiling fan.
Additionally, each pool feature a poolside shop offering resort apparel, pool toys, suncare, floaties, snacks, and more. The Key West Pool's shop is located in the recreation building. The Main Pool and St. Augustine Pool also offer poolside services ranging from airbrush tattoos to hair braiding and hair wraps.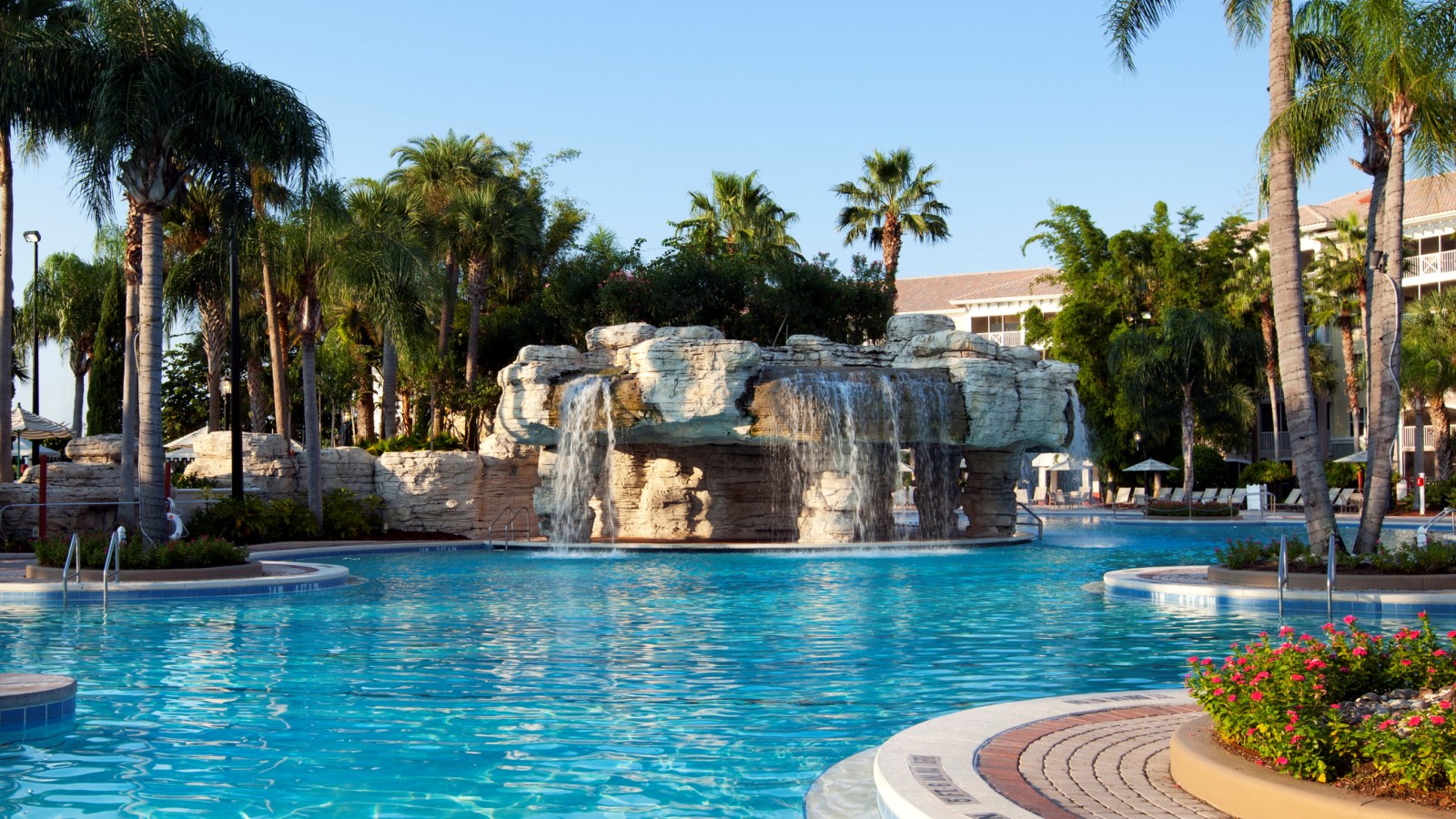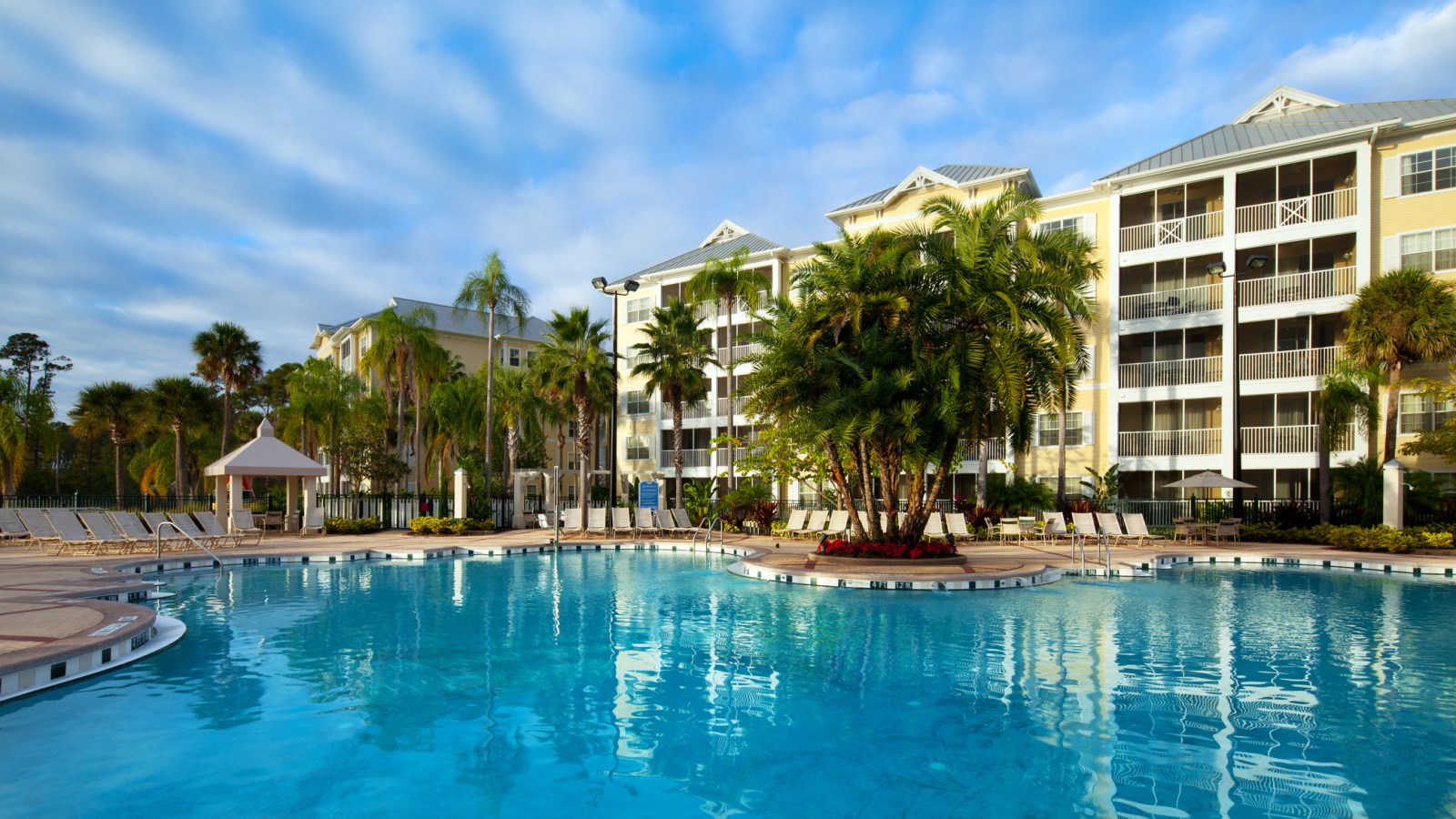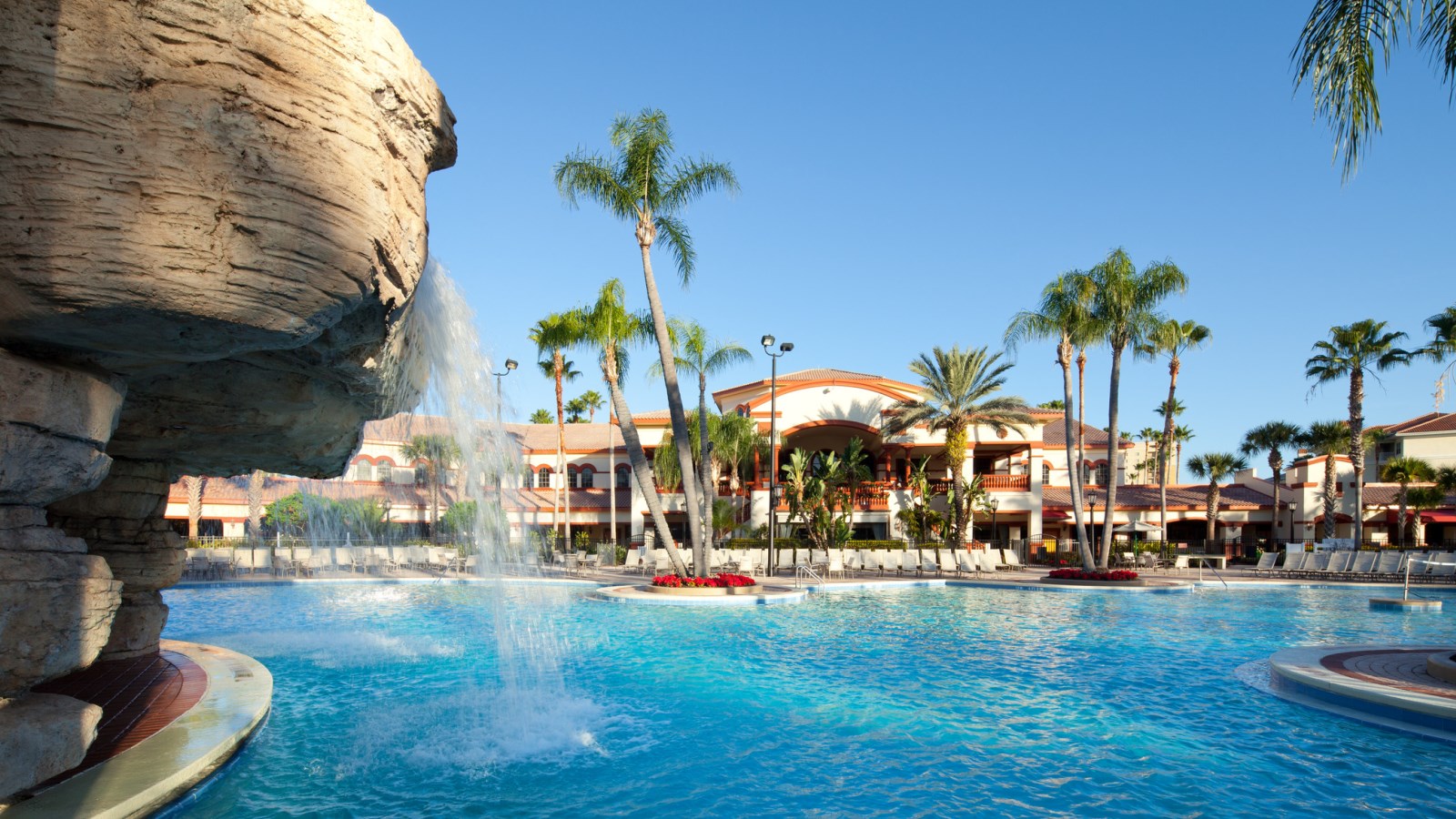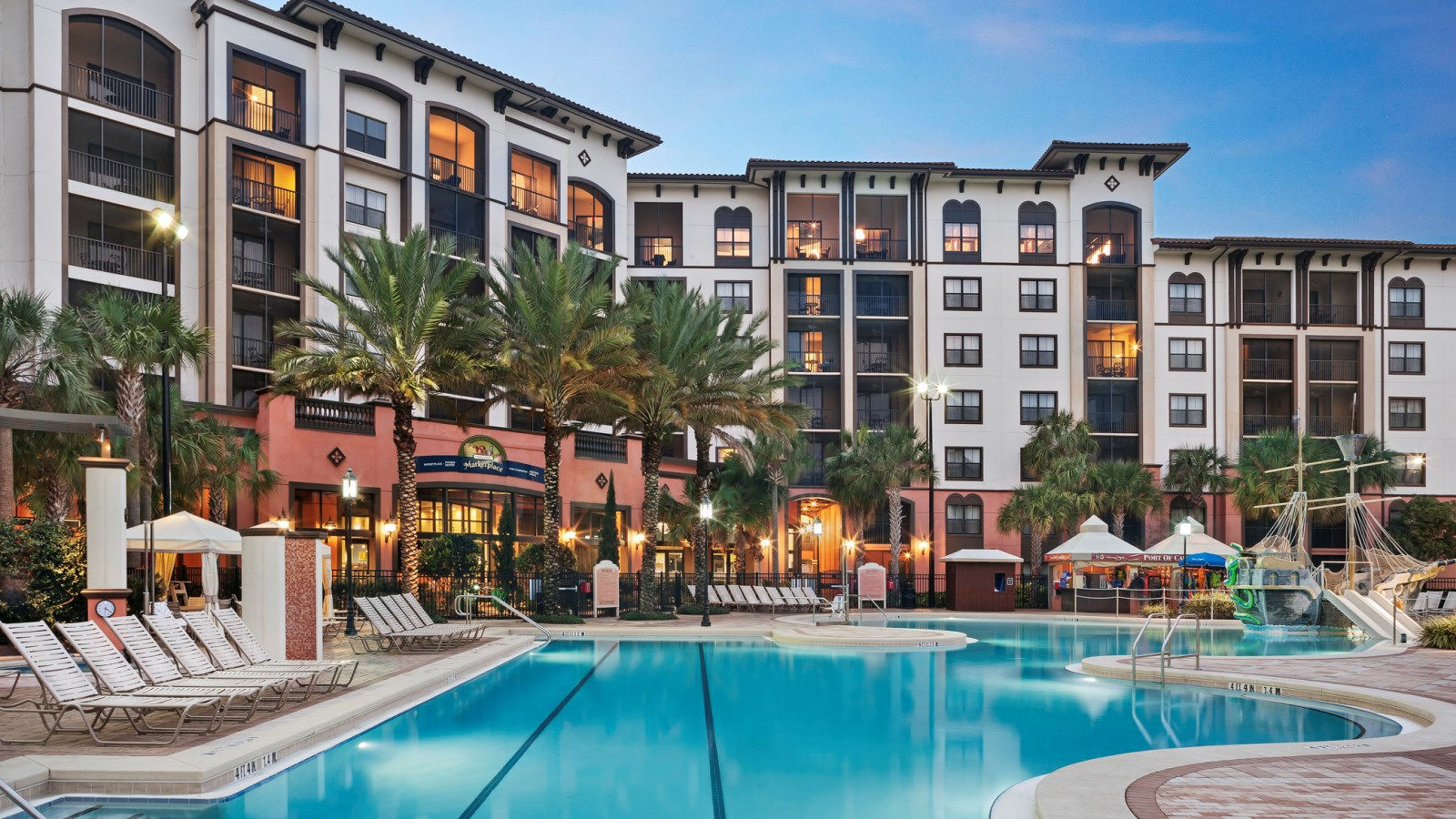 Towels are available on pool decks. Children under the age of three are required to wear swim diapers, which are complimentary at poolside shops. Please note that guests must be 16 or older to use whirlpools.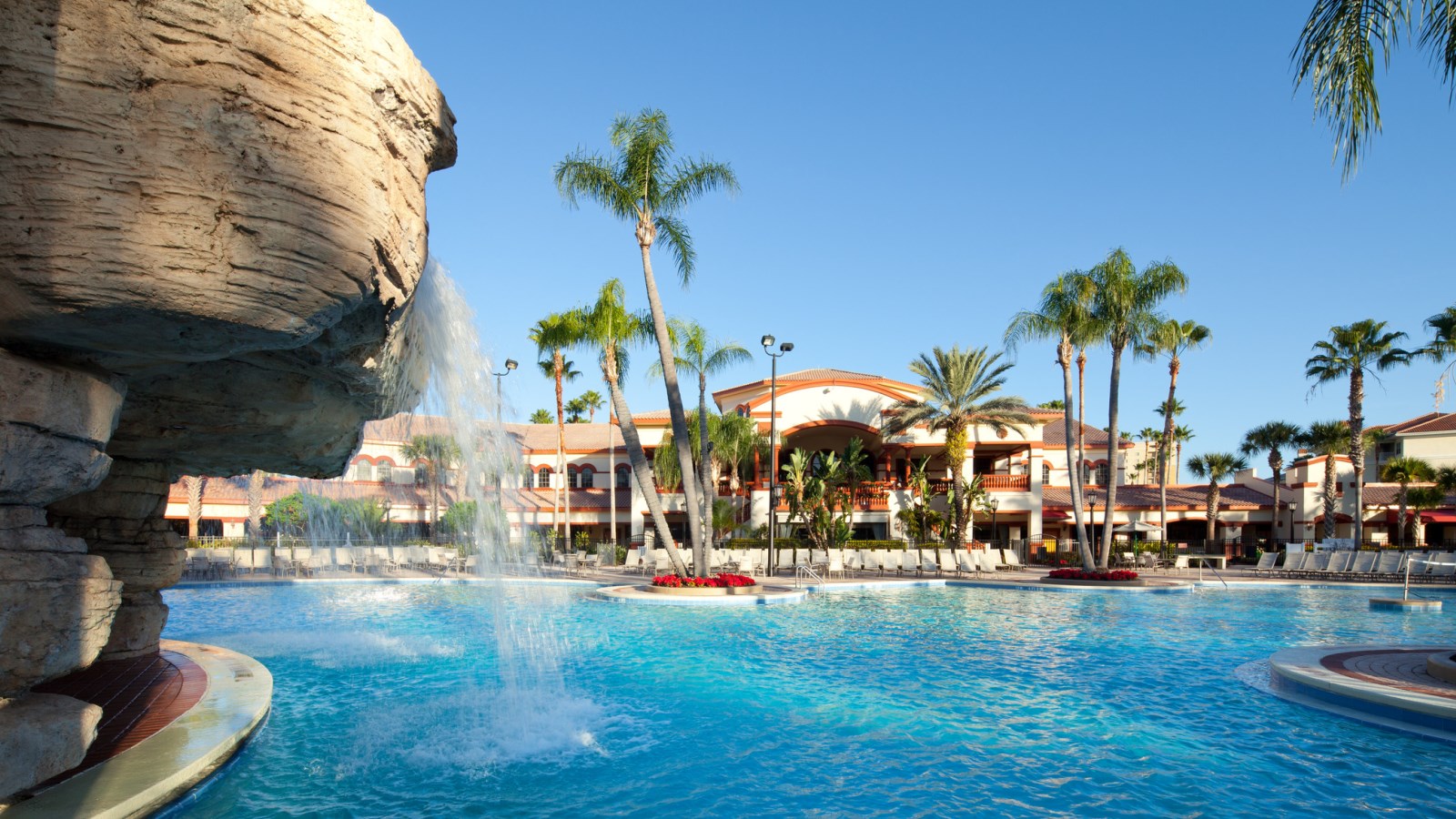 The Main Pool
7:00 AM - 1:00 AM; Poolside Service: 8:00 AM - 10:00 PM
Dive headfirst into resort life at our quarter-acre Main Pool, framed by an expansive stone deck and palm trees. Along with a dramatic rock waterfall, the tropical pool boasts a zero-depth entry, creating a shallow area ideal for kids.

The adjacent Quiet Pool, meanwhile, is designated for mature guests looking for a tranquil place apart. Two whirlpools add to the alfresco relaxation options.

Flagler Station Bar & Grill provides seasonal poolside food and beverage service.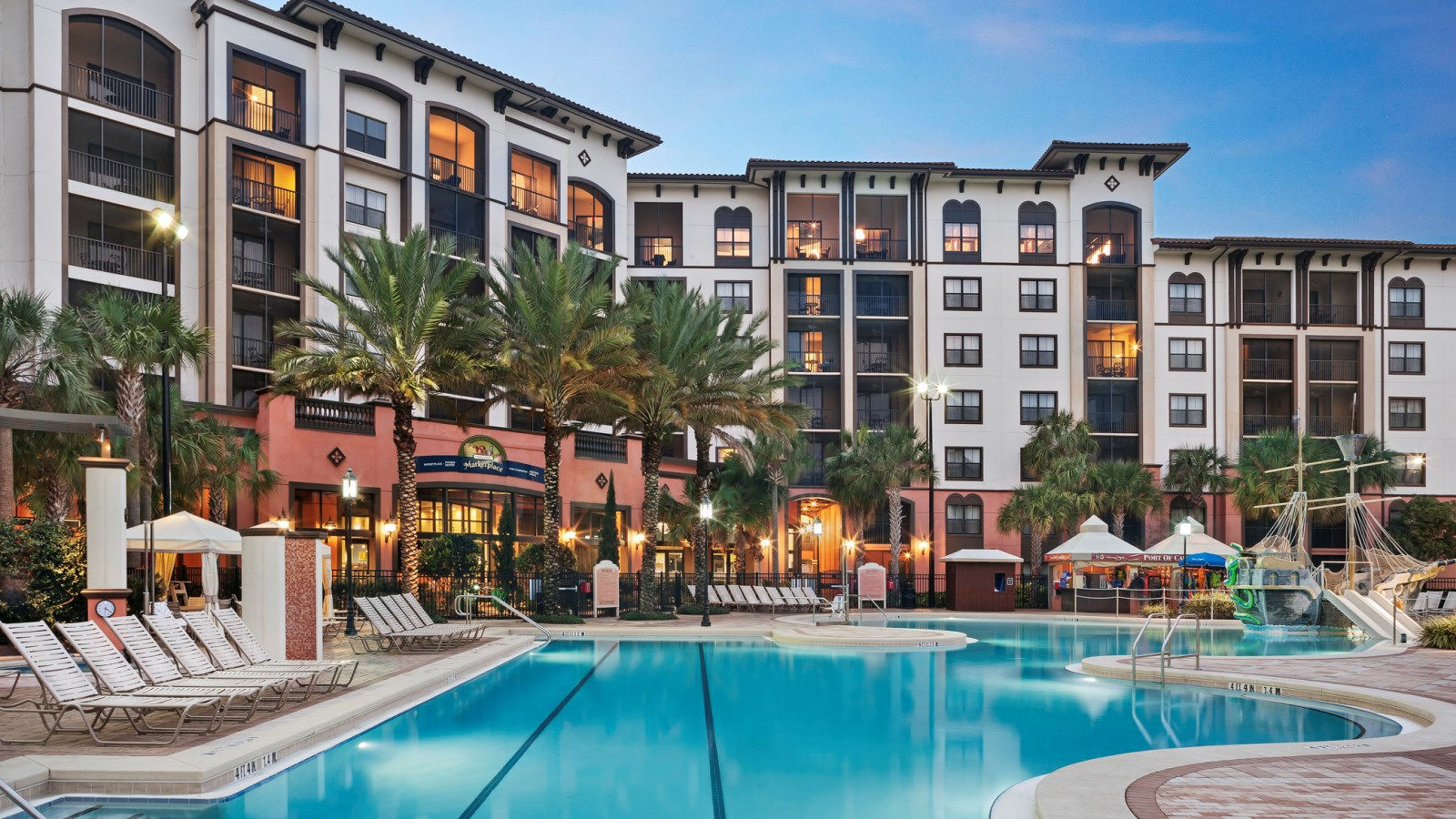 St. Augustine Pool
9:00 AM - 10:00 PM
Splash back to the past, when pirates and sunken treasures peppered Florida's coast, at the expansive St. Augustine Pool. Featuring a shore-like, zero-entry side and a large water slide, this themed pool houses an interactive pirate ship with additional water slides, a water cannon, and water fountains that shoot into the air. An adjacent whirlpool offers peace from the fray.

Pirate's Cove Pool Bar offers energizing provisions, including hot dogs, soft pretzels, smoothies, and more.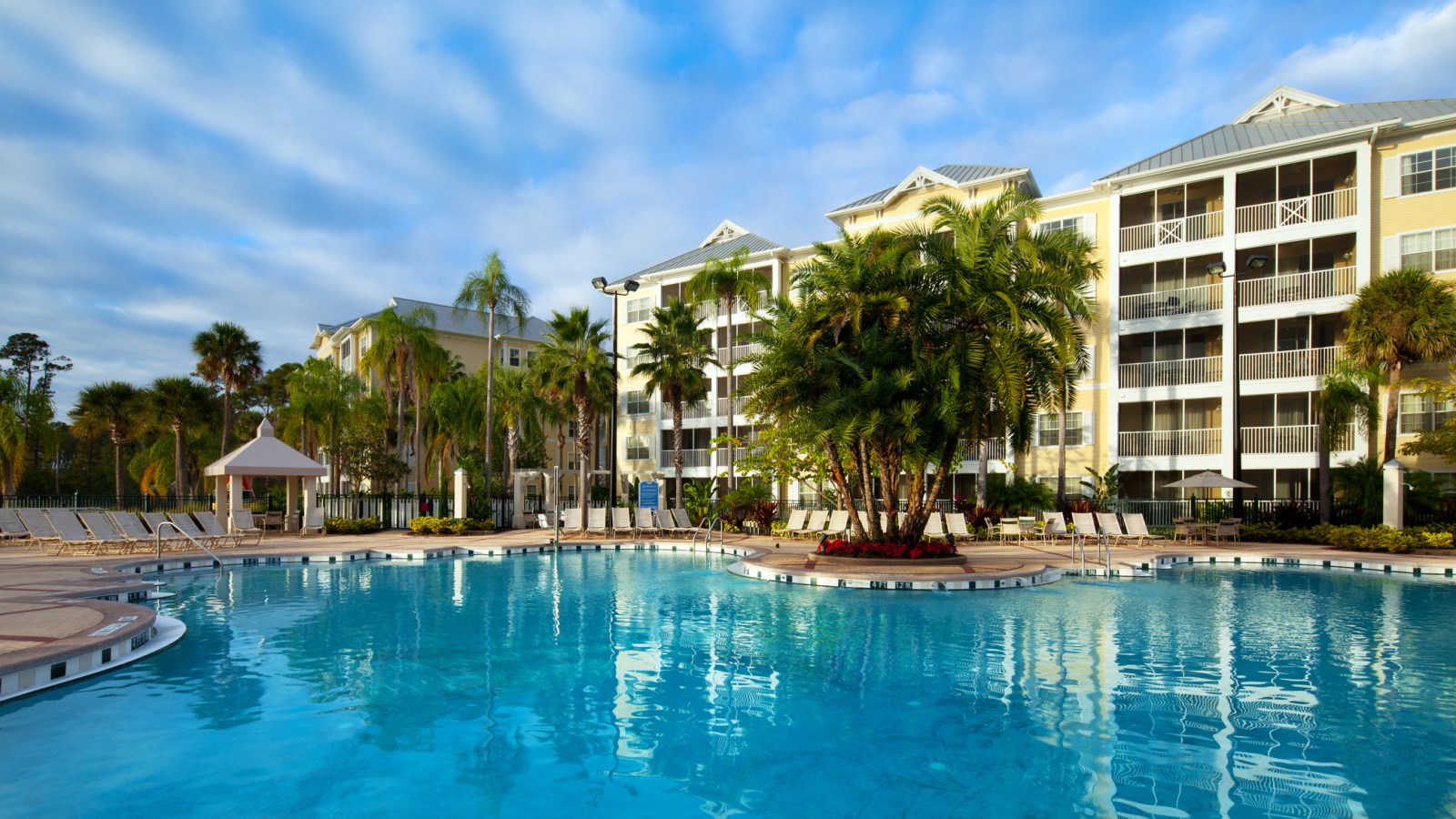 Key West Pool
7:00 AM - 11:00 PM
Embrace Florida's laidback lifestyle at the Key West Pool, a serene retreat after a day exploring nearby theme parks and popular sights.